Overview
The Augusta Regional Transportation Study (ARTS) is a bi-state Metropolitan Planning Organization (MPO) covering the Augusta-Richmond County, GA; and, Aiken County, SC urbanized areas (also including parts of Edgefield County, SC and Columbia County, GA).
In 2012, ARTS completed a comprehensive bicycle and pedestrian plan. In 2022-2023, ARTS will be developing an update to the comprehensive bicycle and pedestrian plan, including infrastructure and program recommendations to improve the walking and bicycling environment in the two-state metropolitan area.
Project Vision
The ARTS Bicycle and Pedestrian Plan envisions a seamless network of safe and inviting bicycling and walking paths, trails, and on-street facilities, between South Carolina, Georgia and the four member counties, that equitably supports economic development, active transportation, healthy lifestyles and improved quality of life for all ages and abilities of bicyclists and pedestrians in the region.
Project Goals
Generate a Positive Economic Impact
Provide Access to Natural Areas
Enhance Quality of Life through Active Transportation
Study Area
The ARTS planning area covers an approximate land area of 805 square miles with a population of 547,785 (US Census 2015-2019 ACS) and includes: Richmond County, and the Cities of Hephzibah and Blythe in Georgia; the Fort Gordon Military Reservation; parts of Columbia County, including the City of Grovetown and unincorporated Evans and Martinez; and, parts of Aiken and Edgefield Counties in South Carolina, including the Cities of Aiken, North Augusta, New Ellenton and Burnettown.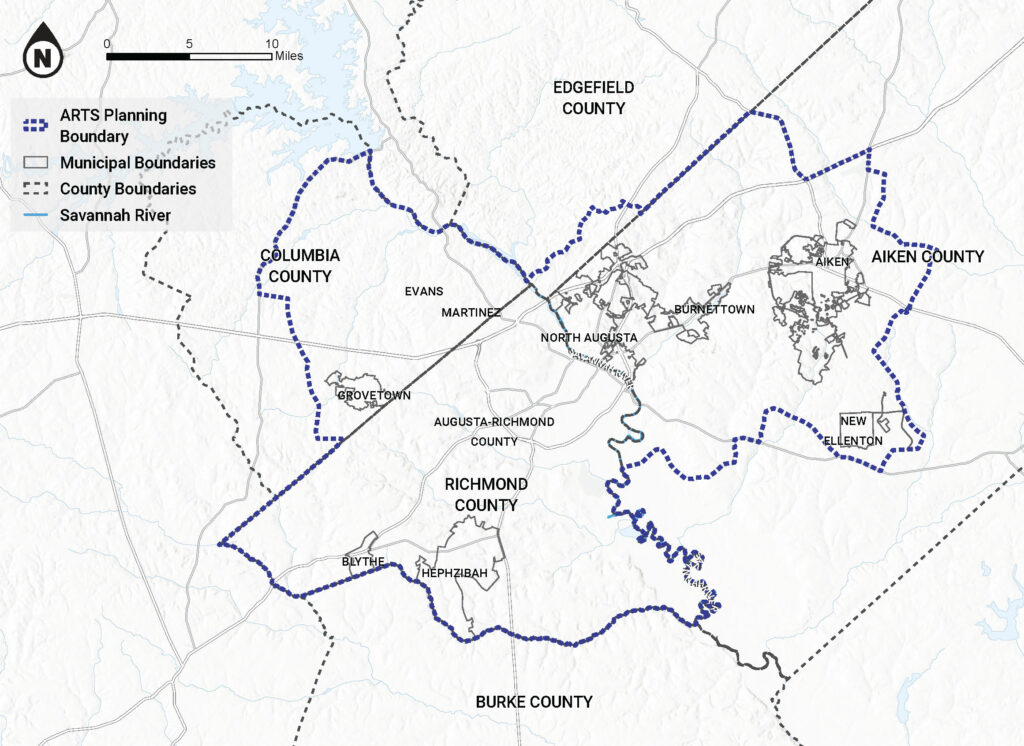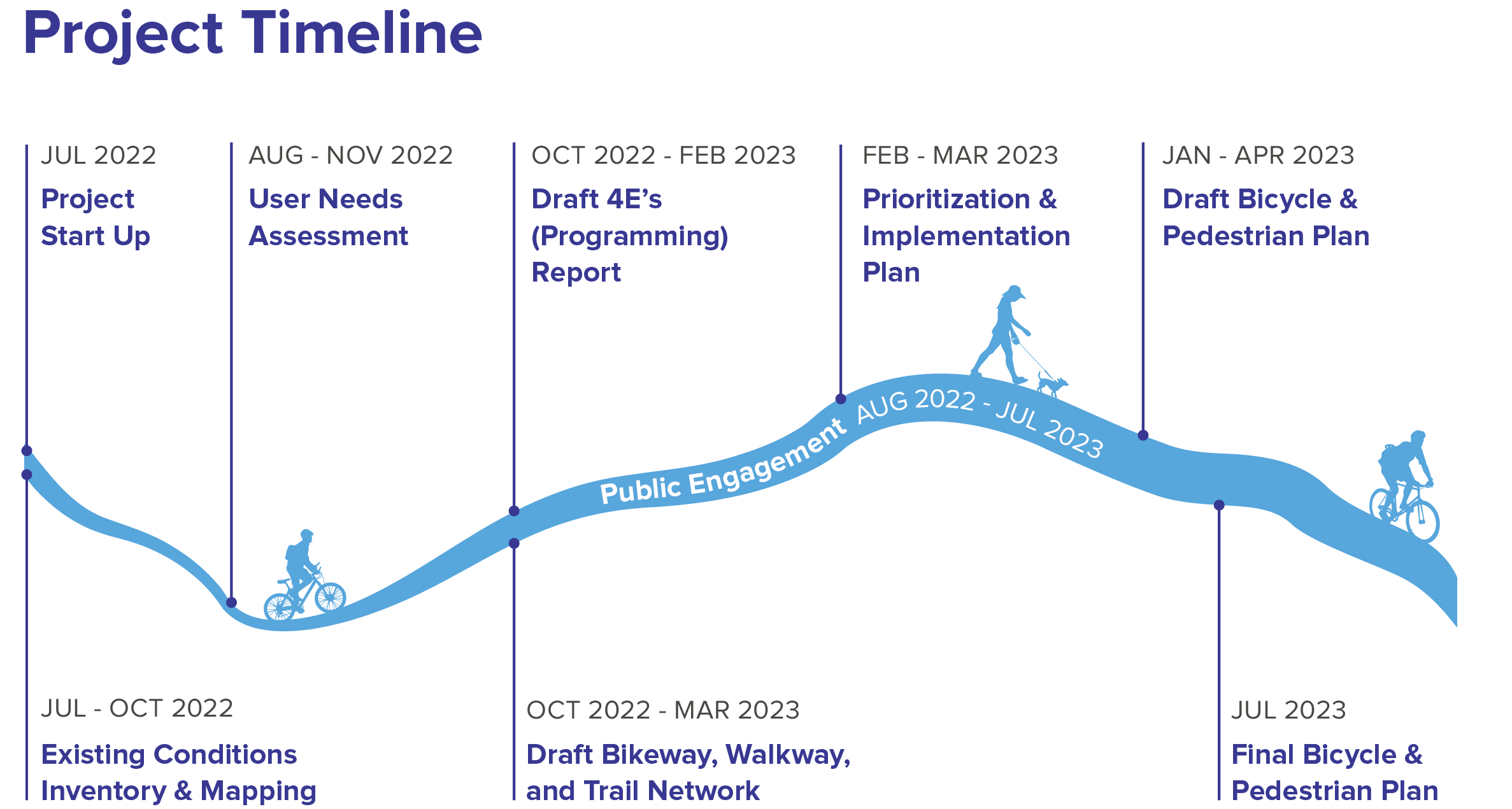 Past Events
The project team hosted an information table at Aiken's Makin and Arts in the Heart of Augusta Festival in September 2022 and facilitated four open house workshops around the region in October 2022. In the April of 2023, two additional in-person open house workshops were held to review the draft plan recommendations. Lastly, a virtual presentation providing an overview of the draft plan was recorded and is accessible through the link below.
Draft Plan Overview Presentation
Virtual Presentation
April 18, 2023: 4:00 pm – 5:00 pm
After registering, you will receive a confirmation email containing information about joining the webinar.
Open House Workshop #5
April 19, 2023: 4:30 pm – 6:30 pm
Palmetto Terrace at the North Augusta Municipal Building
100 Georgia Avenue North Augusta, SC 29841
Open House Workshop #6
April 20, 2023: 4:30 pm – 6:30 pm
First Floor – Linda Beazley Room
535 Telfair Street, Augusta, GA, 30901
Aiken's Makin'
September 10, 2022: 9:00 am – 6:00 pm
406 Park Ave SE, Aiken, SC 29801
Arts in the Heart of Augusta Festival
September 17, 2022: 11:00 am – 5:00 pm
downtown Augusta, GA
Open House Workshop #1
October 11, 2022: 4:30 pm – 6:30 pm
Odell Weeks Activity Center
1700 Whiskey Rd, Aiken, SC 29803
Open House Workshop #2
October 11, 2022: 4:30 pm – 6:30 pm
Warren Road Community Center (Multipurpose Rm)
300 Warren Road, Augusta, GA 30909
Open House Workshop #3
October 13, 2022: 4:30 pm – 6:30 pm
Robert Howard Community Center (Multipurpose Rm)
103 Diamond Lakes Way, Hephzibah, GA 30815
Open House Workshop #4
October 13, 2022: 4:30 pm – 6:30 pm
North Augusta Community Center
495 Brookside Avenue, North Augusta, SC 29841
DRAFT ARTS MPO Bicycle and Pedestrian System Update 2023